dawnavrildiamondpass.com Multi-Model Mega-Site
---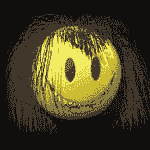 DawnAvrilDiamondPass.com is what Dawn calls a "multiple-version mega-site of me", it's sites within 1 members area. Combining her sites into one Mega-Site increases your chances of conversion, including recurring revenue from increased rebills. The goal is to overwhelm the members with so much content, that it will take more than a month to download all of it.
DawnAvrilDiamondPass.com converts multiple types of traffic and users. The main source of her conversions comes from Alt Girl, Rocker Chick, and Punk traffic. Lastly, if it's not already obvious, she is a super hot brunette, with a slim yet curvy body, little titties in her early content and now she has big titties. Make your CCBill checks BIGGER, and promote DawnAvril's Diamond Pass.
Use this link code if you are not worried about click through ratios and immediatley cookie your traffic. For example, if you wanted to send traffic to a model's portfolio page, you would just change the ending url with her portfolio page url.
Latest Galleries dawnavrildiamondpass.com
---
DawnAvril's Diamond Pass has no new galleries since the aquisition of her site. I am working on this, trust me.In the meantime, she has legacy galleries here.