nextdoornikki.com Solo-Model Site
---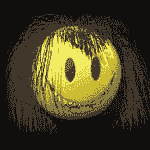 Next Door Nikki's solo site is back online! If you have big boob teen traffic... then let's start making some money! Especially since the recent release of topless content and stash shots that I have been releasing.
Whether you promoted Nikki on phil-flash.com or her solo site, you can't go wrong. I will let the content speak for itself rather than tell you how amazing her conversion ratios are and all of blah blah blah-isms that others like to tout.
Use this link code if you are not worried about click through ratios and immediatley cookie your traffic. For example, if you wanted to send traffic to a model's portfolio page, you would just change the ending url with her portfolio page url.