phil-flash Cash Affiliate Program
Making You Money Since 2002
---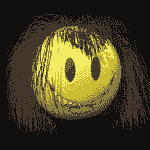 phil-flash-Cash has been in business and using the CCBill Affiliate System since 2002. Affiliates have been paid a whopping total of... $4,236,818.23.
Payouts are 50% on all partner sales, including new and recurring subscriptions. Currently, there are 14 sites to promote.
If you are sick and tired of the same old, super-saturated, machine produced, donkey shit promo content—then send your traffic to exclusive and original phil-fash promotional content and start jerking off to stats like back in the day!
A meaningful collection is built over time, with hard work and experiences.